Apple iPhone 15 & 15 Plus
In September of 2023, Apple introduced the iPhone 15 and 15 Plus flagship smartphones, which were released alongside the iPhone 15 Pro and iPhone 15 Pro Max. The iPhone 15 replaces and improves upon the previous year's iPhone 14, while the iPhone 15 Plus replaces the iPhone 14 Plus.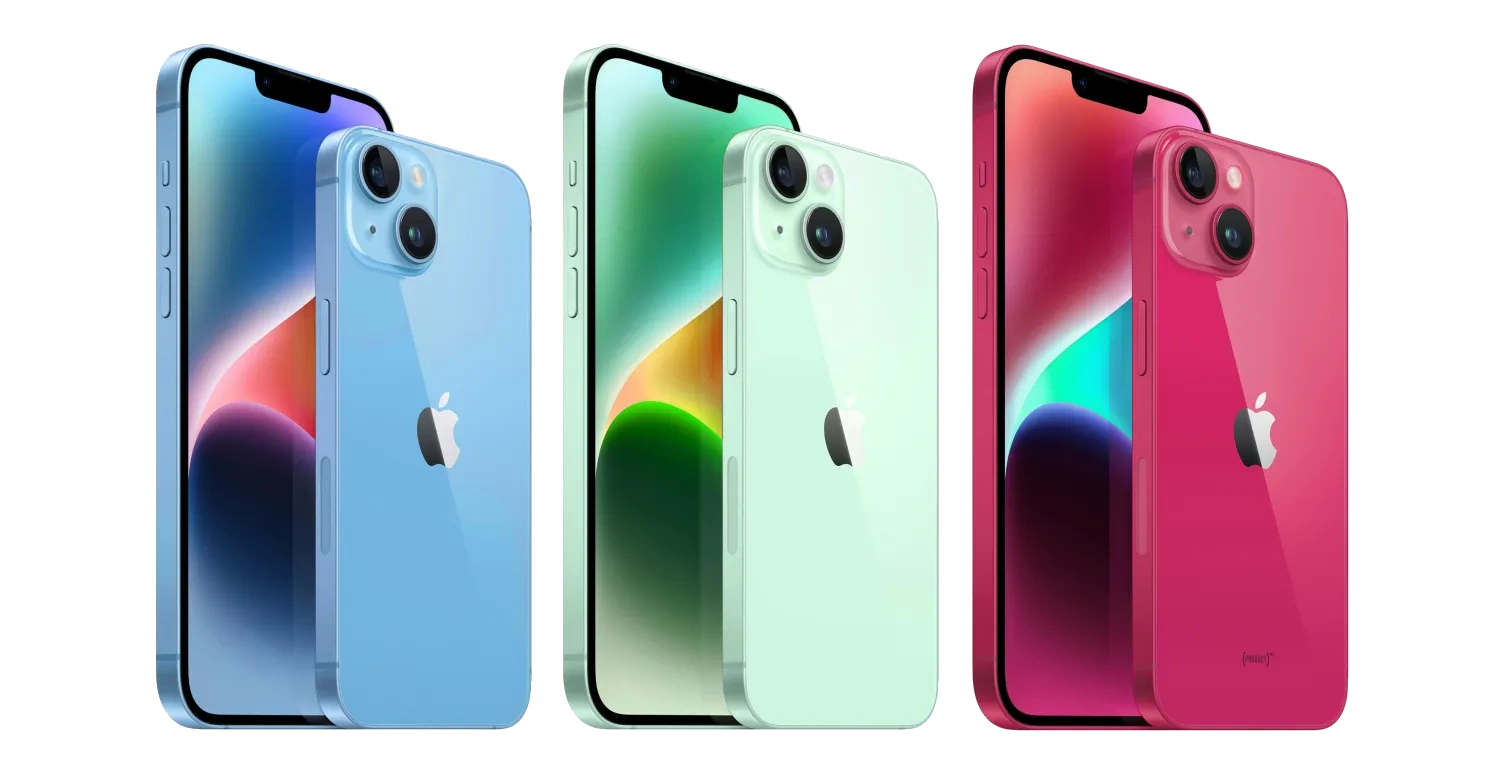 Design
The core of the iPhone 15's design is the aluminium enclosure, glass front and rear, along with soft corners. Along with the curved back, all this makes for a durable smartphone with a very comfortable, premium feel in the hand. This design allows the phone to be water and dust resistant.
The iPhone 15 is the first iPhone to support USB Type-C charging. A change from a long standing tradition of Apple smartphones having a distinct charging cable that was not compatible with most other devices. Now, your iPhone shares the same charging cable as the latest versions of the Apple Mac, Apple iPad and even most Android smartphones. The phone comes with a braided USB Type-C cable in the box.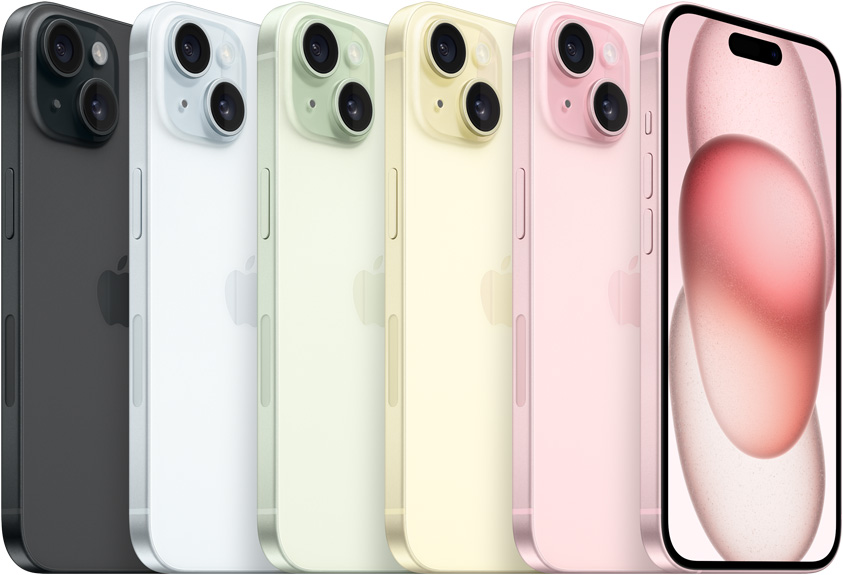 In terms of colours, the iPhone 15 and iPhone 15 Plus give you five subtle colour options to choose from — pink, yellow, green, blue and black. The colours are infused into the glass, which makes for a smartphone that is elegant and spares you the fingerprints and smudges. The colours also extend to the inside of the new USB Type-C port, which is peak attention-to-detail not seen in many smartphones.
From a visual perspective, you can't help but notice the two-tone design. The aluminium sides, the camera bump and the Apple logo all come in a darker shade compared to the frosted back. This creates a subtle visual contrast which adds to the iPhone 15's elegant design.
Display
Both the iPhone 15 and iPhone 15 Plus feature an OLED display, with the iPhone 15 display measuring in at a compact 6.1 inches and the iPhone 15 Plus display measuring in at a larger 6.7 inches. The pixel density on these iPhone 15 models is around 460 pixels per inch, and is responsible for the crisp look of the display.
You can expect peak brightness of the screen to go up to 2000 nits, which is slightly more than the Samsung S23's peak brightness of 1750 nits. This is a significant improvement for this device, considering that the outgoing iPhone 14 has 40% less peak brightness at only 1200 nits. The iPhone 15's strong backlighting helps maintain the display's clarity and sharp image quality, especially in outdoor settings. This upgrade makes the phone a lot more visible under bright sunlight.
One department where we see room for improvement for the iPhone 15's display is with its refresh rate. It's hard to reconcile the high price of the iPhone 15 with the 60Hz refresh rate of its display. There are smartphones that are priced under half the price of the iPhone 15, such as the Samsung Galaxy A54 5G, Honor 90 Lite and Huawei Nova 10 Pro, that feature display refresh rates of 90Hz or higher. The low refresh rate on the iPhone 15 and 15 Plus make the display appear comparably less smooth when it comes to scrolling and transitions
Overall, the iPhone 15 and 15 Plus feature a super sharp display with exceptional clarity, fine detail, vivid colours, good contrast, high brightness capabilities, and visuals that are crisp, defined and true-to-life.
The display features a dynamic island that surrounds the font camera and shows you alerts and notifications. Dynamic island bubbles up alerts and live activities. It can help you track your workout, check your flight status, and so much more. To act on something that has popped up, you simply touch and hold the notification to expand the island and see more information, or tap to open the app. New apps that make use of the dynamic island are being added regularly, which might eventually make it a much more useful feature.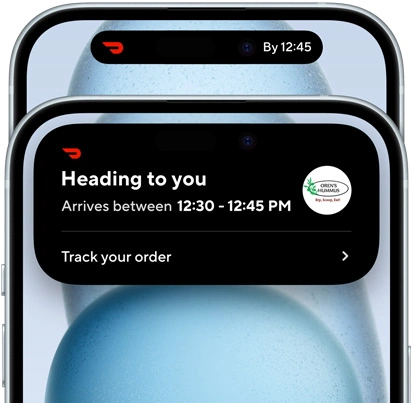 Cameras
On the rear of the phone, you'll find a 48 megapixel main sensor and a 12 megapixel ultrawide sensor. And the camera features include 2x zoom.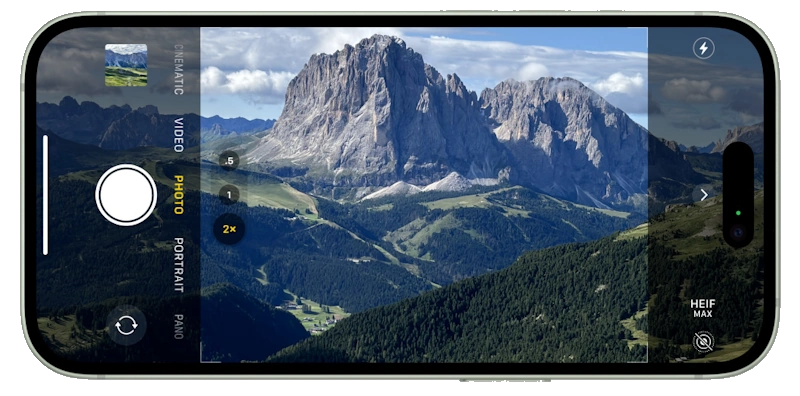 The secret sauce to the iPhone's excellent pictures is a technology called Smart HDR, which allows the camera to take multiple photos in rapid succession and then blending those photos together to bring you the most detailed and accurate photo. The lightest and darkest areas in a photo are balanced out and the result is that a photo that would otherwise be lifeless turn out to be vibrant, rich and full of life.
Specifications
The specifications for the iPhone 15 and iPhone 15 Plus are mostly the same, with the main difference being the physical dimensions, display size and battery size.


iPhone 15
iPhone 15 Plus
Dimensions

171g weight
147.6 x 71.6 x 7.8 mm

201g weight
160.9 x 77.8 x 7.8 mm
Build
Glass front and back
Aluminum frame
IP68 dust/water resistant
Display

6.1 inches
1179 x 2556 pixels
Super Retina XDR OLED
Ceramic Shield glass

6.7 inches
1290 x 2796 pixels
Super Retina XDR OLED
Ceramic Shield glass
OS
iOS 17, upgradable to iOS 17.0.3
Chipset

Apple A16 Bionic
Hexa-core CPU
Apple GPU (5-core graphics)

Storage
128GB, 256GB or 512GB
RAM
6GB
Rear camera

48 megapixels (wide)
12 megapixels (ultrawide)

Dual-LED dual-tone flash
HDR (photo/panorama)

4K@24/25/30/60fps
1080p@25/30/60/120/240fps

Front camera
12 megapixels (wide)
PDAF SL 3D

4K@24/25/30/60fps
1080@25/30/60/120fps
Comms
Wi-Fi 802.11 a/b/g/n/ac/6
Wi-Fi hotspot
Bluetooth 5.3
NFC
USB Type C 2.0
Display port
Sensors
Face ID
Accelerometer
Gyro
Proximity
Compass
Barometer
Ultra Wideband support
Emergency SOS via satellite
Battery
Li-Ion 3349 mAh
Non-removable
Li-Ion 4383 mAh
Non-removable
Charging
Wired, 50% in 30 min
15W wireless (MagSafe)
7.5W wireless (Qi)
4.5W

Colours
Black, Blue, Green, Yellow, Pink
Price
from R22,000
Latest iPhone 15 prices

from R25,000
Latest iPhone 15 Plus prices
Reviews
Many media outlets, tech reviewers and YouTubers have given critical appraisal of the Apple iPhone 15 and 15 Plus. We highlight some of their observations here.
CNET's Lisa Eadicicco had this to say about the iPhone 15:
"The iPhone 15 feels like a lite version of last year's iPhone 14 Pro. And that's a good thing in my book, because it shows that Apple is bringing more of its Pro features down to regular iPhones. And that means you may not always have to buy Apple's most expensive iPhones to get new tech."
Tom from The Tech Chap had this to say about the iPhone 15 and 15 Plus:
"The regular iPhones, the 15 and 15 Plus, are actually the most compelling and also best value iPhones this year. I reckon, compared to the Pro models and also compared to last year's 14s, these guys are actually the better option."
Justine from iJustine had this to say about the iPhone 15 and 15 Plus:
"I actually think that this is probably Apple's most impressive base model release that they've had in a really long time."
Alternatives
Below are other comparable smartphones that you could consider in place of the iPhone 15 and 15 Plus:
Apple iPhone 14
Apple iPhone 15 Pro
Samsung Galaxy S23
Final thoughts
Pros:
Excellent build quality
Impressive cameras
Excellent peak display brightness
Cons:
Lacking of a fingerprint sensor
Average 60Hz display refresh rate
Slow USB 2.0 transfer speeds
High price point


And finally, the best way to buy the iPhone 15 and 15 Plus in South Africa is to first compare the latest iPhone 15 prices, and then shop online for the specific model that you want — resting assured that you are getting the best price.